The Arts Tonight program on RTÈ Radio 1 featured a special interview with the wonderful Éamon de Buitléar last night. Hosted by Vincent Woods, the program uncovers the life, many achievements and archive of Èamon which he has deposited here at the James Hardiman Library at NUI Galway. The archive will comprise one of the largest digital archives of the Library's extensive holdings and will be a vital resource for all researchers of Irish nature, wildlife, music, culture and language.
Here is information on the program and click on the link below to listen back to Vincent Woods in conversation with Èamon de Buitlèar.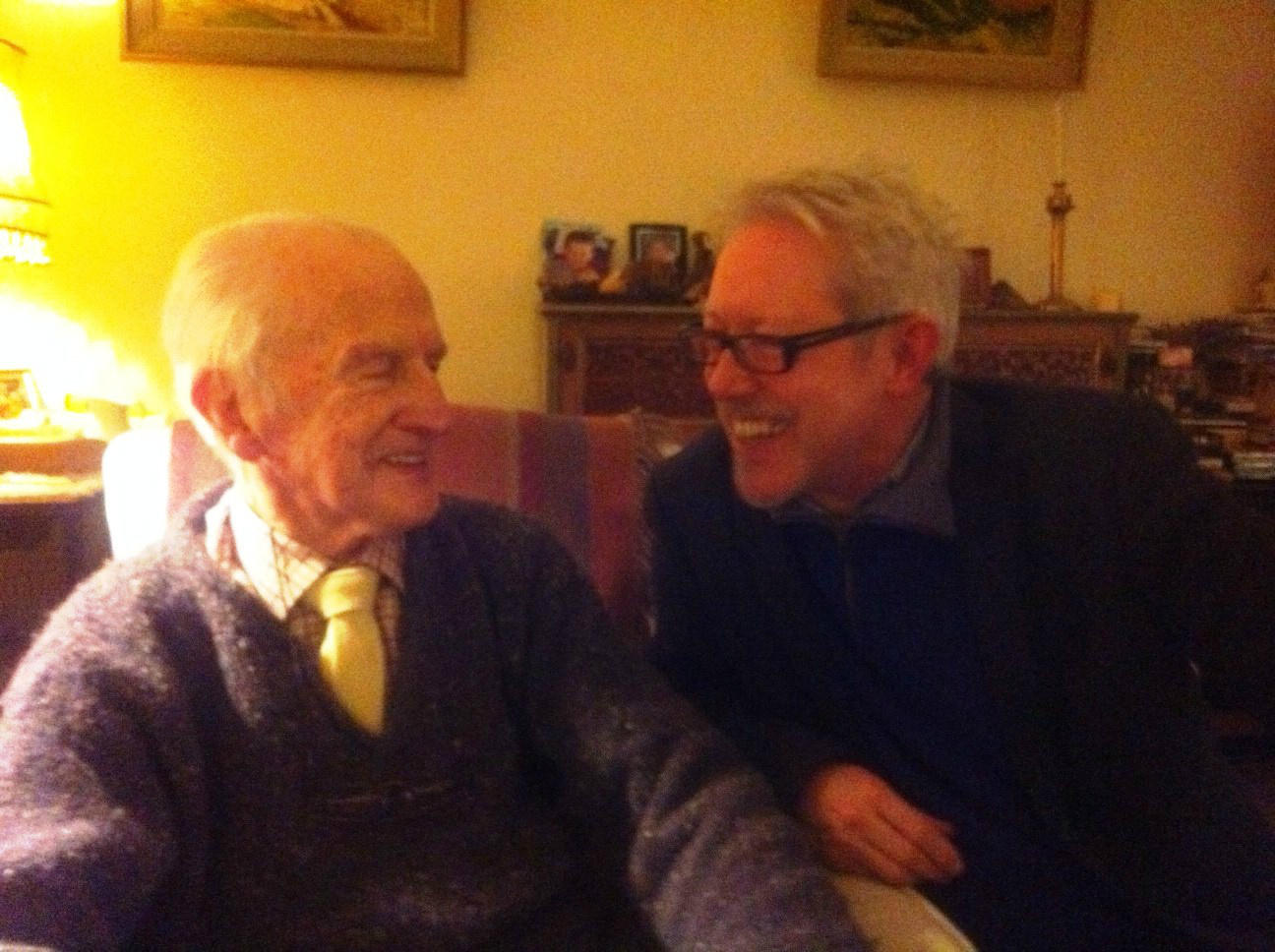 Èamon de Buitlèar and Vincent Woods
"Nature has become invisible. People don't see it any more, or hear it. You need to see it, you need to feel it. As human beings, we need it, specially nowadays." The words of filmmaker, broadcaster, writer and conservationist
Éamon de Buitléar
. On tonight's programme, we visit him at his home in Delgany, Co. Wicklow and step into his remarkable archive of over 2000 audio and film tapes. He has recently donated this archive to NUI Galway and it will soon be delivered there and digitised: not only his hundreds of wildlife films for television such as the series Amuigh Faoin Spéir for which he is probably best known, but also painstakingly catalogued wildlife sounds dating back to the 1950s, early radio recordings from the traditional music revival featuring Séamus Ennis, Sean Ó Riada and others, and his radio and television series for children, Lúidín Mac Lú about a leprechaun and his mouse."
http://www.rte.ie/radio1/artstonight/
To learn more about the Cartlann Éamoin de Buitléar/Éamon de Buitléar Archive, click
here
Èamon de Buitlèar at the James Hardiman Library, NUI Galway